It's nearly the weekend and with that our thoughts turn towards family meals and a Sunday roast. While it can be said that eating a more plant-based diet is better for our health and good for the environment, there is also an argument to support eating ethically sourced, local and seasonal meat. If an animal is reared in a sustainable way and grass fed, there is evidence that the meat produced contains higher levels of nutrients than otherwise.
Here are some of our favourite contacts for sourcing meat directly from farmers:
1. BUY BELTED GALLOWAY BEEF DIRECTLY FROM MARTIN AND EMMA SHARP IN YORKSHIRE
UK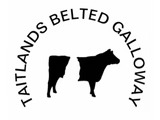 These beef cattle are kept outdoors on pasture in a small herd size as part of a mixed farm. The pasture they are fed on is a carbon sink, and health wise, pasture-fed cattle tend to have more omega-3 fatty acids.
According to Dale Discoveries, the Belted Galloway breed's contribution to biodiversity is celebrated. "They can thrive on lower quality upland pastures, adapting to whatever is available. As they graze they break up the sward, which in turn creates a habitat for many species. One farmer told me their cowpats alone can support over two hundred different species of insect!"
You can order a 10 kilogram box of various cuts of beef, couriered to your home after 25 days of dry aging in the Yorkshire Dales.
Contact information:
Email: [email protected]
Telephone: +44 1729 822 739
2. FOR SPRING LAMB AND OTHER MEATS, CHECK OUT THE ETHICAL BUTCHER UK
As seen in the January Issue of Country Living Magazine, this ex-vegan, online butcher is trying to reconnect us all to nature.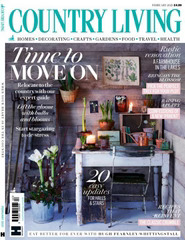 Contact information:
Website: www.ethicalbutcher.co.uk
Email: [email protected]
Telephone: +44 208 900 8585
3  CROWD SOURCE BIO SWISS MEAT THROUGH BIOCOW SWITZERLAND
Aware of the importance and the stakes of food and its impact today, this crowd sourcing company looked for an alternative, direct supply chain of their organic meat.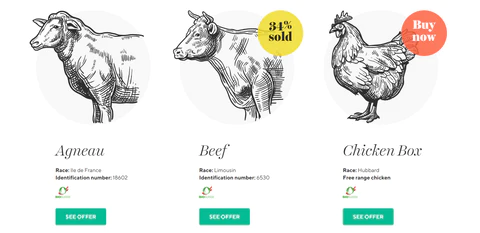 Contact information:
Website: www.biocow.ch
Telephone: +41 21 588 17 59
DO YOU KNOW OTHER FARMERS SELLING THEIR PRODUCE DIRECT? PLEASE TELL US SO WE CAN ADD THEM HERE.