Are you Marie Kondo-ing your house into oblivion?  If you've read the book or watched the TV series, here is what happens when you reorganise your wardrobe in four steps according to the #konmari method.
You take aaaall your clothes from every part of your home and put them on a pile on your bed. The pile usually looks pretty mountainous on tv.
Next, you take each piece of clothing one-by-one, hold it up and ask yourself 'does this spark joy?' (this sentence now reduces all of us to peals of laughter).
If you answered yes, you should keep the item, carefully folding it and putting it away (marie kondo actually has a special folding method to declutter your wardrobe).
If it does not spark joy, you should say thank you to it and give it away. This is such a powerful action: literally removing that which does not create joy in your life.

And now over to you: have you done it yet?  How big is that pile of yours?
If there is any knitwear in it, We Have An Idea! Send any unused jumper to Tallis and we will make a hat out of it for you.
Or swing by to one of our workshops where we show will you show to make it into a hat yourself (Geneva workshops are listed here, launching in Singapore soon!).
#ForeverTallis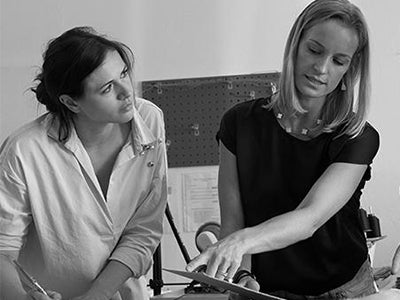 Lilly and Vicky of Tallis doing some organising